[How I Met Your Mother Picspam!]

This is necessary because I say it is. And because I need to distract myself from the impending disaster joy that is Magnolia. And because I need to picspam something that is of no relation to Annette O'Toole, bless her heart.

Oh, and because NOT ENOUGH PEOPLE ARE WATCHING THIS SHOW. And that is 104% not okay! It's got all the awesome, quirky humor of 30 Rock in the style of Friends. It is the perfect show.

Okay here we go.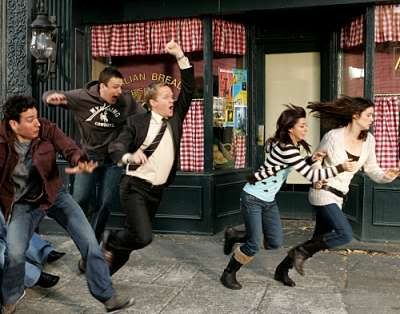 This, in a nutshell, is How I Met Your Mother. This happens basically every episode.

INTRODUCTIONS:



Ted Mosby. Architect, storyteller, swordsman, vomit free since '93.



Marshall Eriksen. Lawyer. Scandinavian by way of the Midwest. Conquerer of the Cockamouse.




Lily Aldrin. Kindergarten teacher, maker of pancakes, Marshall's other half.



Robin Scherbatsky. TV news anchor. Owner of many dogs. Canadian. Alias: Robin Sparkles.

And of course:



Barney Stinson. Vessel of awesome. We know not what he does.


Moving on.



McLaren's. The gang's version of Central Perk. Only drunker.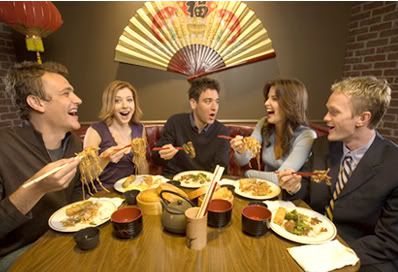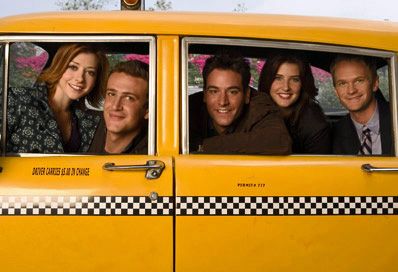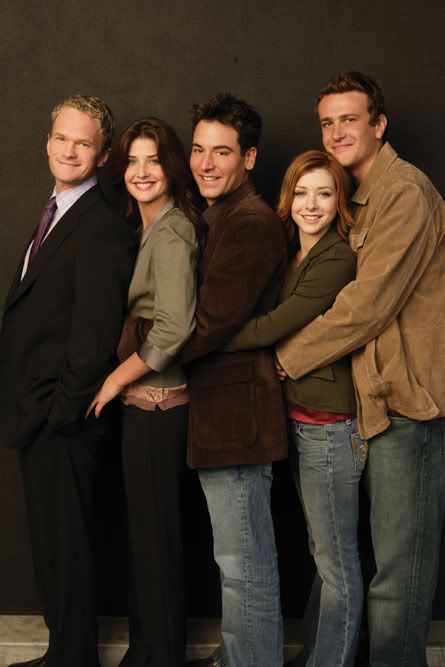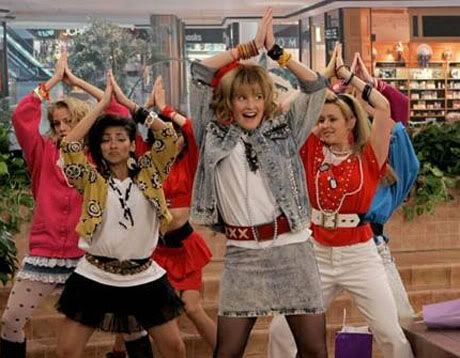 Meet Robin Sparkles. Our dear Ms. Scherbatsky was a teenage Canadian popstar in the '90s. Her one-hit wonder? "Let's Go to the Mall."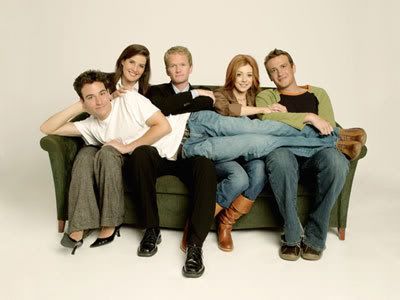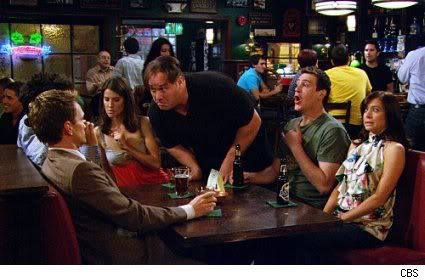 This is the kind of crazy shit that goes down at McLaren's.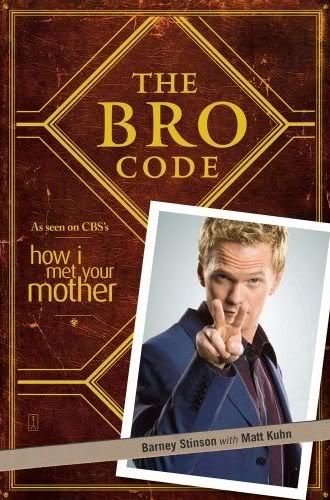 THIS IS A REAL THING NOW.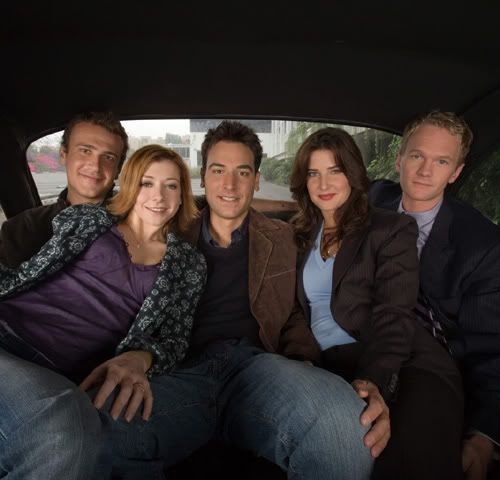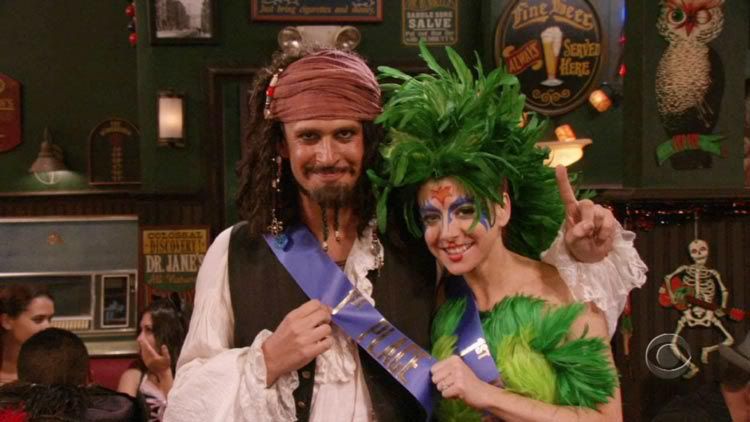 Happy Halloween 2006. Love, Marshall and Lily.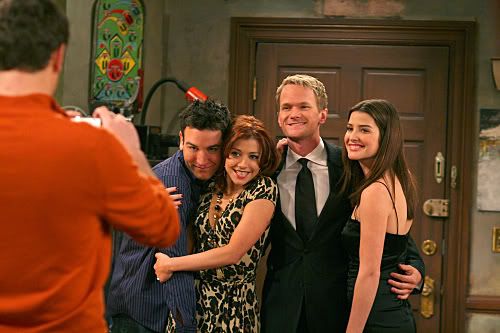 The gang goes to prom. Ten years late.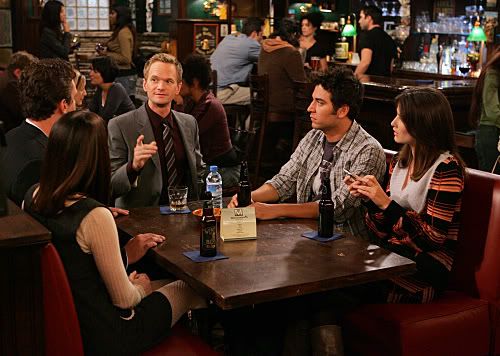 Probably they are all tuning out one of Barney's crazy awesome schemes.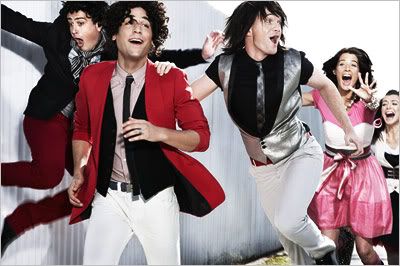 If this picture doesn't tell you all you need to know...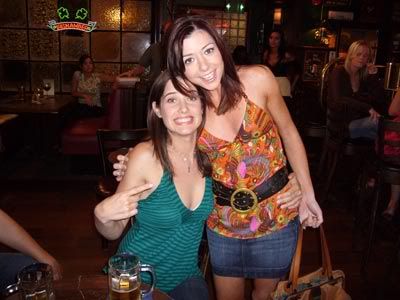 BIFFS.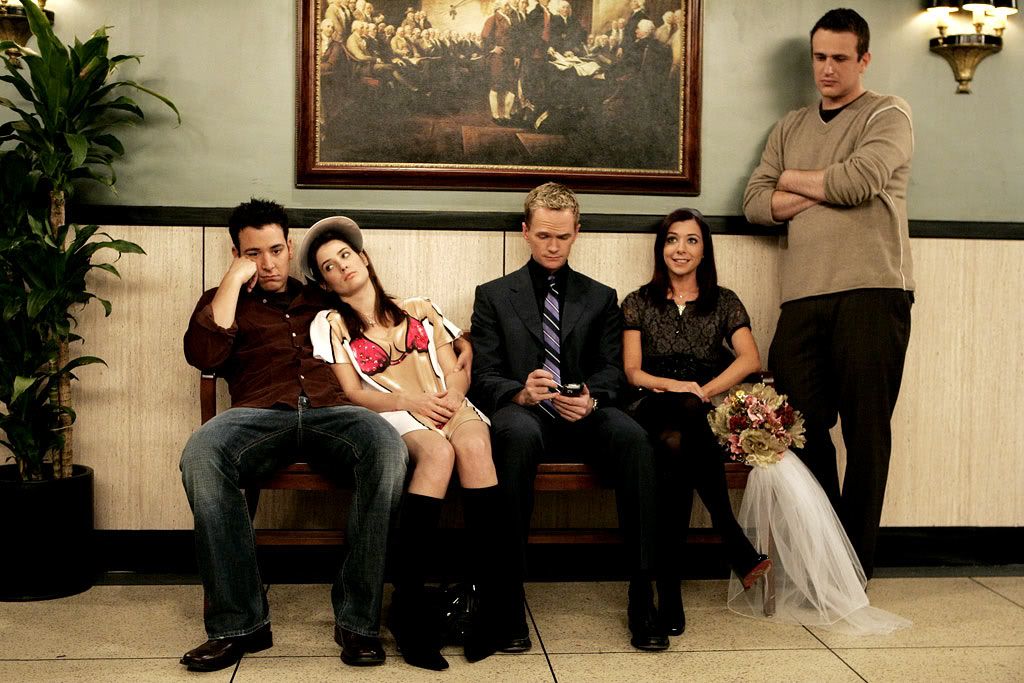 This is also How I Met Your Mother in a nutshell. And my current desktop background. Prior to Lily and Marshall's 12-second wedding.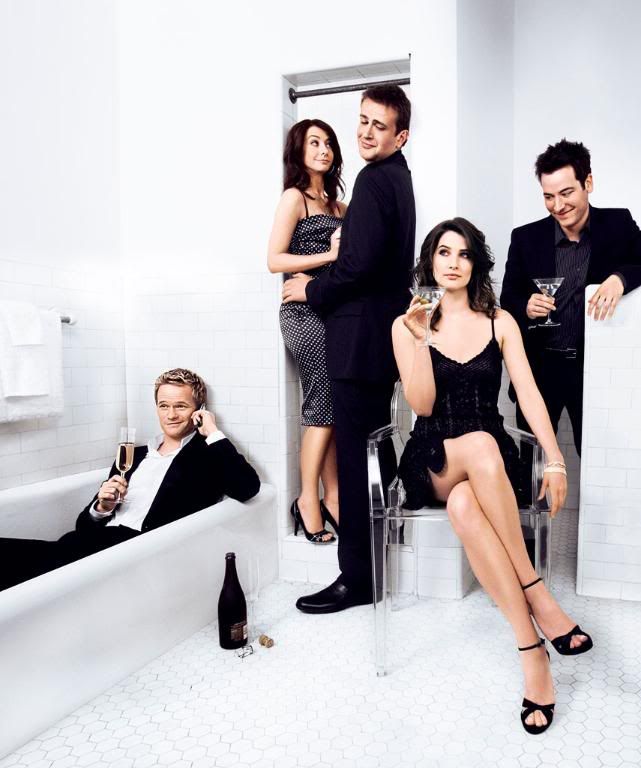 You have to love this disgustingly pretty cast.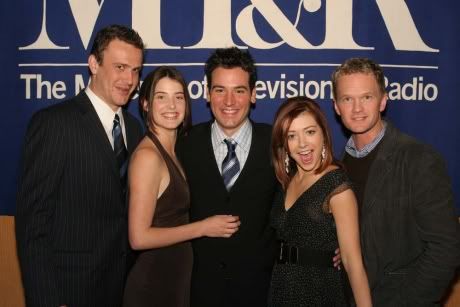 You just do.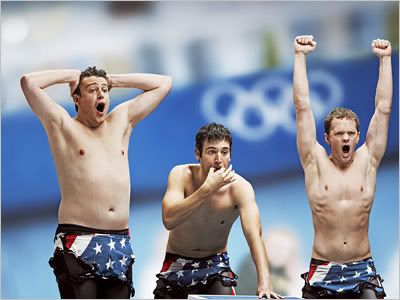 YEP.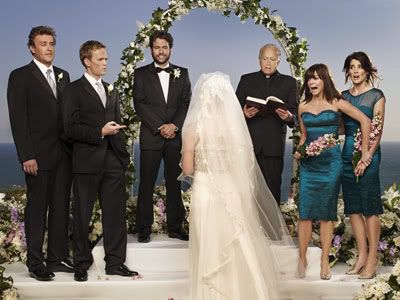 :-O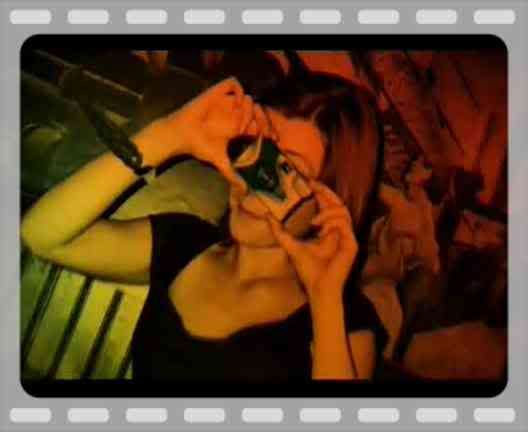 THE END.



Next time I'll make a more comprehensive spam with more screencaps. But this'll do for now. WATCH THIS SHOW. DO IT NOW. RUN DON'T WALK.
Current Mood:

geeky
Current Music: Let's go to the mall!