I don't usually post my spams for
the_friday_spam
in my journal, because they're usually of Annette and I figure you guys get enough Annette anyway. But this time it's Sally Field and this journal needs some of that awesomeness.
Subject:
Sally Field
Prompt:
With other celebrities
# of Pictures:
A lot.
Innocent Bystanders:
Jane Fonda, Robert Redford, Glenn Close, Tom Hanks, Stevie Nicks, Martin Short, Christine Lahti, Goldie Hawn, Kiefer Sutherland, Queen Elizabeth II, Vanessa Redgrave, Lily Tomlin, Bruce Vilanch, Lauren Bacall, Penny Marshall, Dana Delaney, Rita Wilson, David Duchovny, Steven Spielberg, George Lucas, Bill Irwin, Robert Downey, Jr., Philip Seymour Hoffman, Evan Rachel Wood, Annette Bening, Cate Blanchett, Sofia Coppola, Katie Holmes, Wanda Sykes, Walter Matthau, Burt Reynolds, Kate Capshaw, Barbra Streisand, Denzel Washington, James Earl Jones, Holly Hunter, Christine McVie, Sissy Spacek, Faye Dunaway, Candice Bergen, Debbie Reynolds, Daryl Hannah, Olympia Dukakis, Dolly Parton, Shirley MacLaine, Gwyneth Paltrow...basically every celebrity EVER.
Notes:
This is a supersized spam, because unlike most people, I have never once done more than one spam a week. So I figure I've earned this. And if anyone would like to take issue, shoot me a private message.
Yes, you are really looking at Jessica Lange, Goldie Hawn, Jane Fonda, Sally Field, and Barbra Streisand all in the same room at the same time.





Kate Capshaw & Steven Spielberg



Denzel Washington & James Earl Jones. Necessary.



Evan Rachel Wood, Annette Bening, Sally, I forget, Sofia Coppola, Cate Blanchett. WHY IS THIS SMALL.



With Holly Hunter at the 2002 Emmys. Secret lesbian lovers?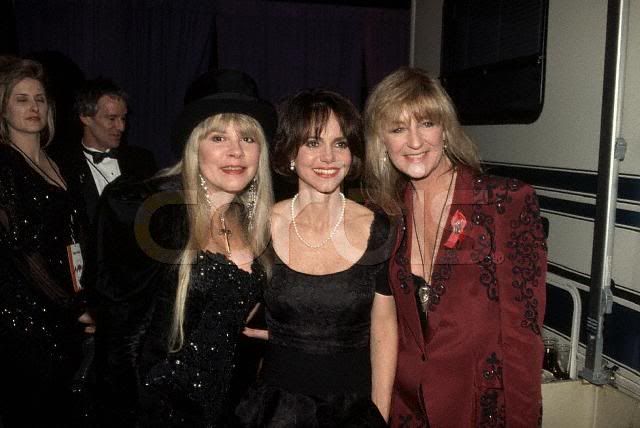 With Stevie Nicks and Christine McVie at Clinton's Inauguration.



Sissy Spacek.



Kiefer Sutherland.



Faye Dunaway.



Candice Bergennnn.



Penny Marshall & Lauren Bacall.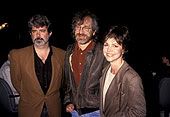 George Lucas & Steven Spielberg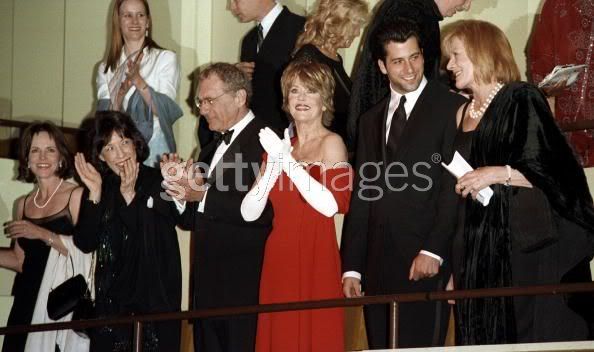 Lily Tomlin, Sydney Pollack, Jane Fonda, Vanessa Redgrave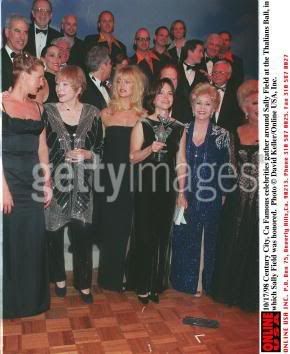 Daryl Hannah, Shirley MacLaine, Goldie Hawn, Debbie Reynolds, and Candice Bergen is in there somewhere.



Julia Roberts.



Gwyneth Paltrow.



Tom Hanks, Rita Wilson, and Sally's ex-husband Alan Greisman.



Oh hai thar Bruce Vilanch



Shirley MacLaine, Daryl Hannah, Dolly Parton, and Julia Roberts.



IDK MY BFF FONDA?



Christine Lahti. Who is about double Sally's size.



Pierce Brosnan



Billy Crudup & Jeff Goldblum.



Daryl Hannah & Olympia Dukakis.



Tom Hanks & Rita Wilson



Meryl Streep & Jessica Lange.



The Steel Magnolias gang.



Dustin Hoffman



Glenn Close.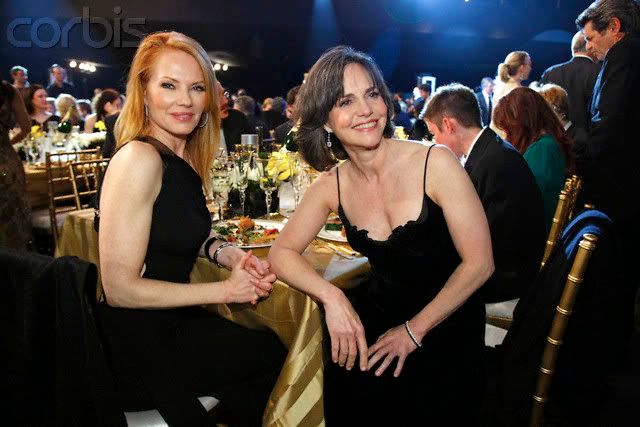 Marg Helgenbeger.



Martin Short.



Glenn Close & Robert Redford.



Oh, you know. THE QUEEN. And Sydney Pollack.



Debra Messing & Ellen Degeneres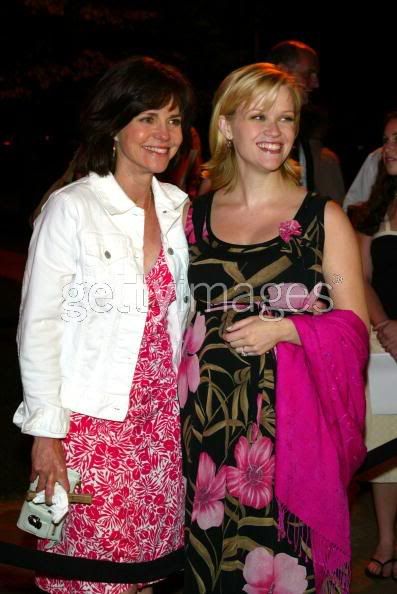 Reese Witherspoon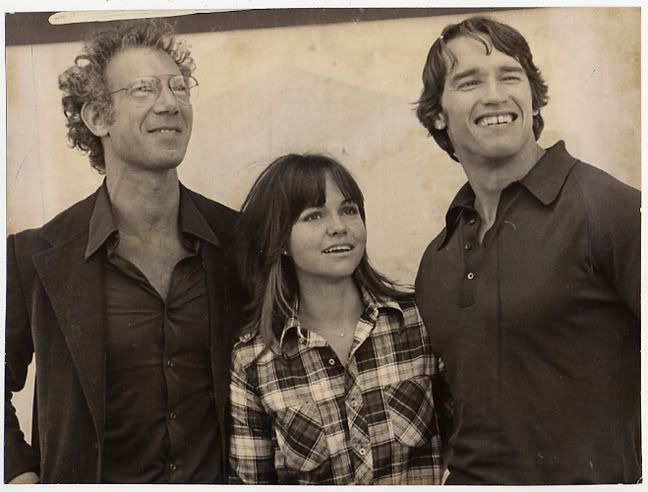 Yeah, guys. This is Arnold Schwarzenegger.



Tom Hanks.



Dana Delaney & Rita Wilson



Bill Irwin. ♥




Robert Downey, Jr.



Philip Seymour Hoffman.



Redford. Secret lover.



Man, that Redford is a pimp.



Katie Holmes & Jane Fonda.



Fonda & Wanda Sykes.



Fondaaaaaaa.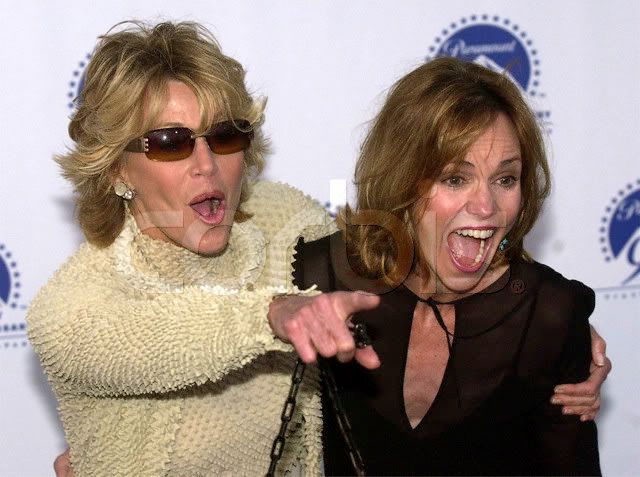 BEST. PICTURE. EVER.



Young!Fonda & Field. Man, they should have had a show.



Sally's other bff, Goldie Hawn. THIS.



Goldie & Walter Matthau.



With Goldie at Inauguration.




This might be my favorite picture ever.




Or maybe this one is.



I don't really know but I enjoy it.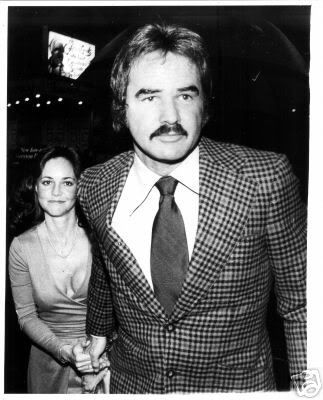 Aaaand let's end this spam with Burt Reynolds, okay.


Current Mood:
bouncy
Current Music: Superboy and the Invisible Girl - Next to Normal OBC